As a change of pace,  thought you might be interested in seeing what a barn home looks like prior to one post or beam being cut and placed. This is a current project Yankee Barn Homes is working on for clients in Massachusetts. Besides the drawings and floor plans you'll see here, the clients are also able to see and "walk through" their new home by way of a 3-D virtual tour. Very cool! Let's preview it here to see what this house looks like in the virtual world, then we'll revisit as it progresses in real time, and eventually follow it through to turn-key completion.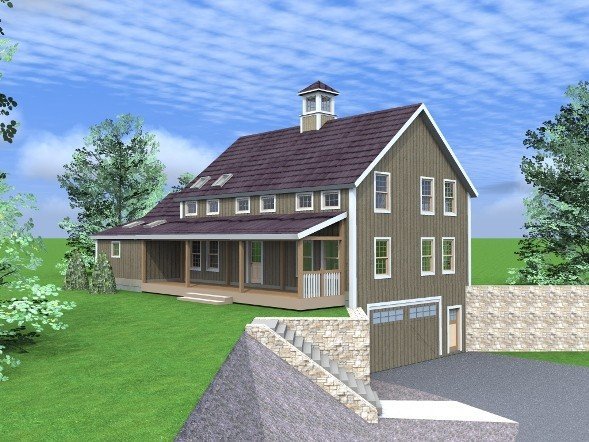 Barn Home Phase I
The following are three architectural drawings completed after the clients met with out YBH staff several times. What you see is exactly what the clients have requested, and since approved, for the exterior of their new home.
Please check back over the course of the next several months to watch this barn home go from drawings to reality.